The Comfort Wall

 Words of Inspiration from Parents of Children with Special Needs
The Comfort Wall offers inspirational words, comments and thoughts from parents who take the best moments from their situation and leave the rest behind.

Let's face it, as a parent of a special needs child, some days are better than others. Being a caregiver to any child brings with it unforeseen challenges. But, a relationship with a special child brings with it its own gifts including perspective, wisdom, faith and love. If you have words of comfort, thoughts or ideas for parents needing support we'd love to hear from you.

Do you have a passion you'd like to share with others?  Check out my review of SBI! and start your own journey.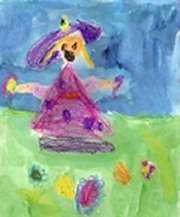 I've quit trying to get Tyson to be like other kids. I realized that when we celebrated being unique it made us all so much happier.
From Susan
Sometimes, the changes you are hoping for happen when you least expect them.
From Terri
I remind myself that I have twenty failures to every one success. But that one success is better than all those failures combined.
From Megan
Yes, I created her, but then she re-created me.
From Jill
Get your energy from those moments when you love your child with all of your heart, put them away in your memory bank and think of them every night as you drift off to sleep.
From Kelly
My husband and I talk about the things in life we are grateful for and of course, our daughter is always at the top of the list.
From Marc and Allison
I want to talk to my son about football, tell jokes and share stories about girls. I'm not going to deprive our relationship of that just because he happens to have cerebral palsy.
From Tim
When I'm stressed, I take a moment and remember that he didn't ask for this disability.
From Kate
Although many times I have felt completely isolated, I know that my situation isn't that uncommon. Feeling overwhelmed doesn't make you weak; it reminds you that you just need a little help.
From Rhea
Comparing my child to others only made me feel nervous about his future and didn't do him any good. Finally, I realized that I was really comparing him to this ideal I had in my head. Once I let that go, he could finally be himself.
From Linh
It's okay to be angry that your child has autism. Over the past five years, we've been through the classic five stages of grief. I want to tell other parents that a child's future is worth grieving over, but it is not the end of the world. During our moments of happiness, we often forget that our son has autism. His accomplishments are so great it is always a reason to celebrate.
From Rick and Sarah
Helping Samantha grow has made us all stronger, prouder and wiser than we would have ever been without her.
From Cheryl
My son has Asperger's syndrome. I knew it from the moment he was born. You can't give a child with Asperger's nine months in a warm, nurturing environment and them tell them one day that the party's over!
From Jen
I am my child's advocate and sometimes I have to go to war for him. But, there is nothing more gratifying than doing the right thing for your child.
From Nicole
It's painful sometimes to watch a stranger's reactions to my child. I wish people would realize that a little empathy goes a long way. But, I remind myself that these comments come from ignorance or that these people just have bad manners.
From Catherine
Being a special needs parent has transformed the way I look at life and thinking back, I'm happy about it. I have developed so much courage. Besides, I can now tolerate pretty much any level of weirdness.
From Selena
When I first learned of my child's diagnoses, I was determined to pull him out of his world. Slowly, I've realized, his world is beautiful too.
From Shayhla
My son loves without limits, his heart is so innocent and pure. He fills my world with unbelievable joy.
From Nadia
Our nightly ritual includes naming five things we are grateful for. My son always says, I'm grateful I can do anything I want to do. And I remind him that yes, he can.
From Anne
I know I have truly done something meaningful in my life.
From Jodie
I realize why God gave me Braydon. He is a very precious gift who has taught me patience, tolerance, acceptance, and the desire to succeed. Mostly, he has taught us unconditional love and that there is a light at the end of the tunnel for all of us who are willing to find it.
From Julie
As I sit here at night waiting anxiously to see what tomorrow will bring, I remind myself of how many times Jonavan has waited patiently to be accepted. As that thought fills my mind, I know I have to be passionate, courageous and willing to do just about anything for him.
From Tonia
How fortunate we are to have a child with a disability. God sent him to us with a purpose in mind. We do not ever question why. We thank HIM everyday for our precious gift.
From Marilyn
My 17 year old son is Autistic. Our family went to a fundraiser where my 8 year old daughter read a sign that said "CURE AUTISM." She turned to me and said, "I wouldn't want them to cure autism, because then Conner wouldn't be Conner."
From Kathryn
My 15 year old son has sickle cell anemia. Even when he is having a crisis, he is still loving and caring. He is what keeps his father and I pushing to the future. We have no time for would've, could've, should've.
From Sophia
The Lord does not make mistakes, your child is truly a blessing.
From Scharoyne
It takes Godly patience to deal with a special needs child. Just remember, you have good and bad days too. They did not ask for this either.
From LaRhonda
If not for my son's differences and struggles, I would have not have realized the extent of the blessing that I've been given in being his mom. I also wouldn't have realized how truly amazing the little accomplishments are, even in my typically developing daughter. He is a precious gift, even on the worst days.
From Kara
If you child has special needs, you are a very special parent too for God only chose loving parents who he know could provide the love and care needed to guide your child.
From Yesenia
My son Seth has autism and epilepsy and I know why God gave him to us. He teaches us and shares his joy of the Lord with everyone. He likes to put things where they go (unlike his mother). He likes to do his chores (unlike his two bothers). He also chose my career and allows me to help others. I thank God for Seth, my husband and my two other typical boys.
From Allison
Life is different when you have a child with a disability. I don't make eye contact with people if I feel they are staring and I get defensive. My son doesn't seem to notice or mind, for he is loving and kind to all.
From Carla
There was a time that I pity my son because he has autism. Now I realized that he doesn't need pity, he needs my love, understanding & patience. He makes me a better person today.
From Rhea
My brother has a disability and I'm proud of him. Every time someone asks me why his eyes move too fast or why he holds the paper up to his face, I don't get upset. Instead, I teach those who are in need of teaching.
From Jelanie
Today I taught one of my "exceptional" students a trick that finally helped him learn long division. He looked up at me with sincerity and said, "Wow! You are just like...Magic!" I hope his Mamma knows how special he is to me! He sure made this teachers job worth it!
From Sheri
Parents of special needs children are sometimes torn because we know we have to let our children be as independent as they can be. I say follow your heart and advocate for them when they can't do it for themselves.
From Missy From Eni
I'm here to help. I have had several years experience providing support services decades ago. Now wish I could do more with folks in their homes. Why? ... because of all the things you all just mentioned. Thanks for inspiring me.
From Lois
Thank you for this....sniff... we have been in denial for nine years...and have caused our son too much unnecessary pain...
From Claud
I'm so thankful to have found this comfort wall. Everyone's thoughts and inspirational words have truly brought comfort to me.
From Keisha
They are still special, very special....my son has a learning disability and it's heartbreaking. But I love him and support him....it's what God has given us. Let us accept and love them.
From Lebogang
Parents of special needs children are chosen by God because they too are special indeed.
From Leslie
Everyone is born with unique gifts and abilities. Kids that have disabilities are no different, just challenged. Accepting your child at whatever level they are is the real meaning of love. Stay strong.
From Cyndi
When my husband is having a hard time dealing with our first born's disability, I always tell him, "God gave him to us, because he knew that You and I are two people who can take care of him better than anyone else can." It's true, God gives you what you can handle.
From May
I work with a teen who has Asperger's. It's tough sometimes, but those moments when he makes my heart smile are not replaceable. He humbles me. He has enriched my life beyond words.
From Shawna
I feel honored everyday that God chose me to raise my son. He knew that I could handle it. I am the right person to raise a blind child.
From Jill
God gives us special needs children because he knows that he will also give us the strength, wisdom, and unconditional love that is needed to give them a life worth living. I lost my 16 year old special needs daughter in a car accident and there is not an hour that goes by that I don't wish she was still here.
From Marsha
My son has severe ADHD.  Today he is moving from mainstream to SDC and my heart aches a little.  Although I wish his short term memory was better, I wouldn't change his enthusiasm, optimism and love for the world. From Alison
Special children are gifts from God.  They never judge others the way others judge them.                                                                                                
From Pamela
I have recently become a guardian for my special needs Aunt.  Having her in my life has made me reflect on how to live life and how to raise my own family.  I am forever grateful.                                                                    
From John
My son has taught me patience, perseverance and how to love unconditionally.  Having him has been the greatest gift God could ever have given me.                                                                                                      From Tere
Disabilities do not render a person's inabilities.  Special needs children have inborn talents.  We can unearth them though our attention and support.    From Ezra
I am a normal teenager with a normal life.  I have a dream to one day build a school for special kids all over the world.  Everyone deserves a chance.        From Zelka
Bless all of you and your healing words!  I am reminded every day to be grateful for my daughters many gifts.                                                            From Jennifer
I too have comes to term with the personality, gifts and challenges of my child.  We will never stop growing.                                                             From Christina
Children do not care how much you know until they know how much you care.                                                                                                                From Miriam
I have good days, tearful days, moments when I want to deny that my daughter has a disability.  Then I look at her smile and she is perfect.          From Courtney
Twelve years to the day, I recall having the memory of having my special needs daughter.  I was so in shock!  I couldn't help but think I didn't sign up for this!  Now she is turning into a beautiful young woman and has taught me so much.  I was truly blessed by her birth.                                               From Theresa
I am very happy for what our precious five year old daughter is able to do.  For what she is struggling with, I will sacrifice.                                           From Dinka
I have a darling who is so smart.  She is cute, sweet and great at art.  However people point and say, what in the world makes her act that way?  I smile and say she has been blessed, set apart from all the rest.  One day she will find her wings and show the world how God sings.                              From Ruth
My son has a disability and I am very proud.  At times there are challenges, but I respect his needs.  He has an amazing personality.  Yes, I worry about his future.  But I am trying to teach him courage and inspiration which will last him a lifetime.  We all have some type of disability.                               From Edna
My daughter has Asperger's and ADHD.  I am so blessed in a unique way.  She notices simple things, the things most of us are too busy to notice.  I love her uniqueness.   Now simple pleasures help me manage my stress and anxiety.                                                                                                          From Cindy 
God chose you and your special needs child to propel the greatness in yourself into their lives.  Never doubt that God has already given the strength, courage and love to handle the gift that only a special needs child can bring.
From Tina
Children are precious gift from God, so love and cherish them no matter what the situation is.
From Gloria
Thank you for the reminder that our unique kids are gifts. They are cool, and they have talents that deserve our time and recognition and support. Instead of always trying to fix them, we need to love them.  
From Stacey
My son has Autism Spectrum and I see it as a BLESSING from the Lord. Not only am I his voice, but he has taught me to be a strong willed and determine person I am today. I would not change him for the world, but I will change the world for him.
From Cassandra
My daughter has acute anxiety disorder and depression. Through her struggles, I now understand what is an actual problem and what I can let go.
From Penny
I am an adult with multiple disabilities. I just want to say may God continue to richly bless these parents and others who care for a child with special needs. You are truly an awesome, unique and a "special" bunch!
From  Melba

If you'd like to share any words of comfort, quotes or inspirational thoughts with other parents of children with special needs, the Comfort Wall would love to hear from you. Submit your words here for consideration.

Support other organizations that strive to provide comfort and assistance in our LINKS section