Understanding FAPE

 Free Appropriate Public Education
FAPE is the terms used to describe the educational rights of children with disabilities in the United States. This right is guaranteed by the Rehabilitation Act of 1973 and the Individuals with Disabilities Education Act (IDEA.)
It is defined as an educational program that is individualized to fit the specific needs of a child having a disability or qualifying for special education. The program must meet the child's unique needs, provide access to the general education curriculum and meet State grade level standards.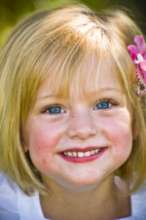 A free appropriate public education is provided at no cost to parents. School districts must allow parents to review and examine records, participate in IEP meetings and have access to complaint procedures. Parents must be given notice of any proposed changes to their child's placement or program. Parents who disagree with the school's findings are allowed to request an Independent Educational Evaluation (IEE) at no expense to them. Parents also have the right to pursue due process.

Districts are considered to be in compliance with FAPE if the IEP enables the child to achieve educational progress. Sometimes, parents demand that the district provide their child with the latest gadget, service or even a private aide.
However, the law states that a school district is NOT required to provide the BEST possible educational program, only one that meets the unique needs of the child and demonstrates educational benefit.

Often, the root of an contested IEP meeting are a result of the parties trying to agree on what should be considered a free and appropriate education.
Special Education history tells us that special education rights are relatively new. Hopefully, the law will continue to adapt and change as we learn more about learning disorders and how we can best educate our children.