Understanding
Special Education Advocacy

 It's difficult for parents to know if they should seek special education advocacy services or handle contentious situations themselves.   In some states, it is unheard of to seek outside help for an educational problem and in others, it is an expected part of the meeting.

At understandingspecialeducation.com, I believe strongly that you are the best advocate for your child and my goal is to provide you with the skills to effectively communicate with your school district. But, of course, there are always situations when seeking special education advocacy services may be necessary.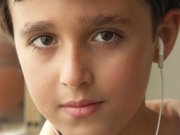 WHAT IS A SPECIAL EDUCATION ADVOCATE? 
Unlike other professions, there are no degrees or licenses required to be an advocate. This means that basically anyone can call him or herself a special education advocate.   An effective advocate usually has a background in law or education and may be someone who used to work in these fields.   Because there is no formal regulation, before hiring an advocate you should ask them questions regarding their background and spend some time determining if they are qualified to represent you and your child.

WHEN SHOULD A PARENT SEEK SPECIAL ED ADVOCACY SERVICES?
It is often helpful to seek outside assistance if you have tried numerous times to settle your differences with the school district and strongly believe that there will continue to be no resolution.
Cases that need legal assistance usually involve the following:
Cases where parents are requesting private placement
Cases where parents are seeking extensive specialty services that cost a large amount of money
Disputes surrounding a

discipline issue,

suspension or expulsion.

Remember, that you can bring an outside party to any IEP meeting at any time that you desire. For example, a parent may attend the first few IEP meetings alone and feel they need more assistance, so at the next scheduled meeting, they decide to bring an advocate.

An advocate does not have to be someone you hire.  If you have a friend or relative who is knowledgeable in special education, you are welcome to bring them to the IEP meeting.   It is courteous to inform the district 24 hours before the meeting that you will be bringing an advocate.
I believe it is in your best interest to appear cooperative and to place your cards on the table.  If meetings start off hostile or with an unwelcome surprise, they rarely turn out positive for either party. This is discussed more in the IEP collaboration section.

The other time that a parent should consider seeking assistance is if the case is going to go to mediation or to a due process hearing.  In these cases, the school district may be bringing their own legal counsel to the meeting. If this is the case, the parent needs to decide if they are comfortable presenting their case on their own.

HOW TO FIND SPECIAL EDUCATION ADVOCACY SERVICES:
There are many organizations that specialize in special education advocacy.   You can research local agencies on line or look in your local phone book.   Often, advocates will focus on specific school districts and work with families in one area so if you know of someone who has used an advocate, getting a personal referral is often effective.
Make sure you understand the costs.   Some advocates charge by the case and others by the hour.   Keep in mind they will probably charge for hours spent researching the case, reviewing records, having phone conversations, conducting interviews and attending IEP meetings. 
One thing to consider before you hire someone is that IDEA states that legal fees accrued during due process can be reimbursed by the school district if the parent wins the case.  However, this may only be the case if the advocate is an actual attorney so make sure you are clear on your district's policy regarding reimbursement of legal fees.

We all need a little help sometimes. You need to determine what works best for the needs of your family. Before seeking special education advocacy services, I hope that you will at least attempt to be the best advocate for your child.  

If you have a question, please feel free to ASK US and I will get back to you within 24 hours.
If you do decide to seek advocacy or legal services, choose wisely.  Do some research, ask questions and above all, if you are not satisfied with the services you are paying for, don't be afraid to terminate the relationship.