The Special Education Teacher

For those of you who don't know, the special education teacher is highly trained.  It may surprise parents to know that many visitors of this site are special education educators.  In my opinion, this is another testimony of their commitment to providing the best possible services to their students and families.   
Like all teachers, they have a Bachelor's degree from an accredited college or university. However, in addition to the standards that most states have for teacher credentialing, special education teachers usually hold a Master's degree and have received specialized training. School psychologists, counselors and speech and language pathologists are also highly trained, possessing Master's degrees as well as hours of hands on training and internships.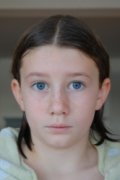 Special education teachers usually teach either Resource classes, Special Day classes or the Severely Handicapped.    They can also co-teach with general education teachers or offer specific classes in reading, math or language arts.  They are assigned a caseload, and must write and manage the IEP for each child.   If your child is in a Resource program, they probably receive instruction from both a regular and special education teacher.  If they are in a Special Day program, they receive most, if not all, of their instruction only from special education teachers.

TIPS FOR WORKING WITH SPECIAL EDUCATION TEACHERS:
Make sure you are clear as to what type of program your child is in.  If they take regular education classes in addition to receiving support from special education teachers in certain subjects, you should be clear as to which teachers are part of regular education. Make sure they are aware that your child is in special education and that they have a copy of your child's IEP.  
Ask how the special education courses will support your child's goals. Make sure you understand how the curriculum is being modified.   Your child's teachers should be able to provide you with examples on how they are altering the curriculum to meet the needs of your child.
If your child's schedule includes a combination of regular and special education teachers, ask that they all attend the IEP meeting.   Often, only one regular education teacher will attend the meeting to meet the guidelines of

IDEA.

It's important for you to hear first hand how your child is performing in all classes.
If your child is in Special Day classes and performing extremely well, don't be afraid to ask about changing their program.   Children tend to get "stuck" in the special education system and often remain in programs that are unchallenging.   Ask if it is appropriate to try a regular education math class or elective.   Positive role models and a change of environment can be extremely beneficial for some children.
Make sure you and your child's caseworker have regular communication about your child's progress.   If you receive a bad report card, a call from a teacher or your child is having regular discipline issues, make sure they are informed.   It's possible that the IEP needs to be amended or a behavior plan needs to be implemented.

TIPS for WORKING with PARENTS of SPECIAL EDUCATION CHILDREN:
Let's face it, it's not always easy to deal with the personalities and demands of a parent.  And, as parents, we are not always rational when it comes to our children.   Here are some tips that may help special education teachers deal with difficult situations.
Make communication a priority. When I was a school administrator, most of the complaints I received about teachers stemmed from lack of communication. Parents hate to receive bad news about their child. The more you can keep parents in the loop about their child's day to day performance, the happier everyone will be.
Empower your parents about the IEP process. The reason I created this web site is because I was so surprised by how little parents seemed to understand about special education.   Parents need to be informed about what type of programs and services are offered, why their child did or did not qualify for services and what it means for their child to be in special education. Ask your principal about offering parent trainings or mentoring services.   Provide them with some type of parent handbook that explains the IEP process in easy steps.  Fortunately, I've had quite a few school districts purchase copies of my IEP Parent Guide   and 504 Parent Handbook for their special education parents and families.   If your department has a parent training budget, I encourage you to ask your supervisor is it would beneficial to provide your special education parents with this valuable information. 
Encourage parent participation at IEP meetings. I can't tell you how many IEP meetings I have sat on where the caseworker blazes through the IEP while the parent sits there in silence.   If the parent isn't participating, draw them in by asking them questions and paraphrasing the information. Make sure they understand what they are being asked to sign.
Give parents enough time at IEP meetings. I absolutely hated all of those IEP meetings that were scheduled 20 minutes before the school bell rang.  Everyone is distracted, half the teachers leave early and the parent feels rushed and unimportant.  Please give these meetings the time they deserve.
If the IEP meeting is contentious, ask for help. You want to keep your relationship with your parents positive.   If a meeting is headed for battle, ask an administrator to facilitate it so you can keep your role supportive. 

I truly believe that collaboration is key to school success. Special education teachers have a difficult job and so do parents of special education children. By developing a positive, working relationship with each other, you will probably find out that you have more in common than you know.
ATTENTION CAC PARENTS AND SCHOOL ADMINISTRATORS!
Discounts are offered on bulk orders over 50 copies on both the 504 Parent Handbook and Parent IEP Guide.
CONTACT ME  if you are interested in more information.