Understanding the IEP Process
Check out the IEP PARENT GUIDE.
The IEP process can range from an easy conversation with your school to a complicated mess. This section hopes to clarify the process so that as a parent, you can work collaboratively with your school and ensure that your child receives the most appropriate services.
An IEP is defined as a written plan defining the program that is designed to meet the unique needs of one child. The Individuals with Disabilities Education Act (IDEA) requires public school districts to develop an individualized plan for every child who qualifies as having one of the identified thirteen disabilities identified by IDEA as a qualifying condition for special education. The special education evaluation determines if a student is eligible for services and if so, what programs are appropriate.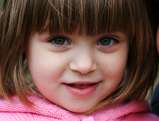 There are five important steps to the IEP process that every parent should understand:


REMEMBER
…
YOU are the expert
regarding your child and the best advocate for their educational success. At times, it may seem easier to turn things over to educators and specialists. But, you can't just show up and hope for the best. Your knowledge and participation in this process is vital to your child receiving the best possible services.
For those of you who prefer to process this information in a workbook format, I've created a new
IEP Parent Guide
just for you. It can be downloaded directly to your computer or purchased as a printed hard copy book.
You can read more about it and veiw the
table of contents to see if you'd find it valuable.
There are also things you can do to prepare yourself for the meeting and reduce anxiety. The section on successful meeting strategies can provide you with some excellent suggestions.

For most parents, the first step in the IEP process is the referral process so let's begin there. Or, you can click on any of the links above and go directly to the section you'd like to learn more about.


To read inspirational words of support from other parents of children with special needs or to submit your own, visit the Comfort Wall