Special Education Law


The Individuals with Disabilities Education Act (IDEA)
Special education law, or the Individuals with Disabilities Education Act (IDEA) lists 13 categories of special education, each with its own detailed requirements.  Special education pertains to student's aged 3-22 who attend a PUBLIC INSTITUTION.
To qualify, a child must have one of the identified disabilities AND it must adversely affect their educational performance. Every school district has the legal responsibility to identify, locate and evaluate children who are in need of special education services. The law calls this child find.
CATEGORIES:
Blindness
Deafness
Emotional Disturbance
Hearing Impairment
Mental Retardation (Intellectually Disabled)
Orthopedic Impairment
Other Health Impaired
Traumatic Brain Injury
Visual Impairment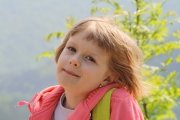 The following categories make up the cornerstone of special education law.


1. FREE APPROPRIATE EDUCATION: 

FAPE is the educational right of children with disabilities in the United States to receive educational services at public expense.  
I CAN NOT EMPHASIZE THE FOLLOWING STATEMENT ENOUGH!
"IDEA does not require your school district to provide the very best education for your child, the school district needs to only provide an appropriate education."
Unfortunately, the concept of FAPE is vague and often results in IEP conflicts. As a parent, keep in mind that what is appropriate for one child may not be deemed appropriate for another. The IEP team is responsible for determining what is appropriate on a case by case basis.

2 . EVALUATION:

Special education law (IDEA) states that the assessment of your child must involve various tests and measures to determine whether your child has a disability. A school district must conduct an initial evaluation to determine if the student qualifies for special education within 60 days of receiving consent.   Parents may request only one evaluation per year unless the school is in agreement.
HOWEVER, if you disagree with the evaluation, you may request a Independent Education Evaluation at no cost to you.

School districts must obtain informed consent from the parent before performing the initial evaluation of a child. This means the parent has been fully informed in their native language about all of the information for which they are giving consent and that they understand and agree in writing to the evaluation of their child.
Parent consent is voluntary and may be withdrawn at any time.
Consent for evaluation does not mean that a parent has consented for placement in special education or has agreed for their child to receive services. The district must request new consent if a child is to be placed in special education. If at any time a parent revokes consent in writing for services after having consented to them in the past, the district must use due process procedures if they wish to continue services.
Keep in mind that as a parent you may consent to part of the IEP but not to all. While you are working on agreeing on the entire IEP, the parts that you have consented to must be implemented immediately.

4. LEAST RESTRICTIVE ENVIRONMENT:

Special education law requires school districts to place a child in the least restrictive environment(LRE) that meets their individual needs. A child's LRE will depend on their abilities and disabilities. IDEA mandates LRE to make sure that individual needs determine each individual placement, not the other way around.


5. CUMULATIVE FILE:

As a parent, you have the right to view your child's cumulative file. The file usually contains: Report cards, medical data, attendance information, testing data, discipline records and teacher comments. IDEA requires the school to grant a parent's request to see their child's file before an IEP meeting or within 45 days of your request.
The school may charge a fee for copying records. Parents have the right to request that any false, inaccurate or misleading information or information that violates the privacy rights of their child be amended or deleted.

Special education law (IDEA) requires that the IEP team develop a transition plan as part of the IEP when a child turns 16. The transition plan must include how a child will proceed after high school. The plan may include college, work, training, independent living, etc. It also must include reasonable goals and services that will help a child reach their transition goals.

7. STAY PUT RIGHTS:
The rules of a school district and a school apply to all students. However, rules must be applied in conjunction with special education law and procedures. Like all children, your child must follow school rules. They may be disciplined, suspended or expelled. However, before the district can take action, special education law (IDEA) requires an analysis of whether the disability played a part in a child's behavior. This is referred to as manifestation determination.
FOR EXAMPLE: If a student with an active IEP breaks a school rule that results in a suspension or expulsion, the student's program, placement or services CANNOT be changed unless the district and parent agree.
If there is no agreement, the child is entitled to STAY PUT in their current program UNTIL a new IEP is signed and agreed upon. Bottom line, a parent can assert their child's STAY PUT right and maintain their current placement until a new IEP is in place. This prevents your child from losing services while the new placement is being

8. TEN DAY RULE:
STAY PUT protection under special education law only apply if your child is facing more than 10 consecutive days out of school. This is referred to as the 10 day rule.
A special education student who is suspended from school for LESS than 10 consecutive days is NOT entitled to IDEA protection. Usually, school suspensions are less than 10 days.
If a district intends to suspend or expel a special education student for more than 10 consecutive days it can be considered a change of placement. If this occurs, the district must hold a manifestation IEP to determine if the student's actions were caused by their disability. If the IEP team determines that they were, then the student's placement cannot be changed and the STAY PUT rights are activated.
If the IEP team determines the student's behavior was not a result of the disability, the child has no STAY PUT rights and CAN be expelled.

9. WEAPONS and DRUG OFFENSES:
IDEA also makes exception to the 10 day rule if the discipline involves drugs or weapons.
"A special education student who brings a weapon to school or possesses, uses, sells or solicits the sale of drugs at school or during a school function can be removed for up to 45 days without parental agreement."
The student is entitled to an alternative placement during the 45 days. IDEA requires the IEP team to develop a behavior plan for students whose behavior impedes his or her learning or the learning of others. If a student is removed for more than 10 days, IDEA also requires the IEP team to do a functional behavioral assessment and implement a behavior plan.

Special education law provides a child the right to be placed in a private school ONLY if your school district cannot provide an appropriate program.
Under IDEA, school districts are required to show that they cannot serve a child's special education needs BEFORE they place and pay for a child to attend a private placement.
A child's needs and the nature of public placement determine if private placement is appropriate and feasible.

There MUST be an IEP agreement or due process court ruling that determines that private placement is appropriate before a school district is required to pay for a private placement.


If you decide to place your child in private placement without this in place the district is NOT required to pay for it.   The district does not need to provide special education services to a private school nor does it have to provide any services different to those that would be available if the child was attending public school.
If you plan to move your child to a private placement, it is your responsibility to inform the school district of your intent either at an IEP meeting or by 10 days before the removal. If your child is enrolled in a home school program you may have your child evaluated for special education but your services may be limited depending on the decision of the IEP team.
Special education law states that imprisoned children between the ages of 18-21 who have an IEP are entitled to a free and appropriate education.
Parents may file for due process but must do it within two years of the dispute. Once the dispute is filed, the other party has 10 days to respond. Within 15 days of receiving the due process request, the district must conduct a meeting to try to resolve the dispute. This may include mediation or a hearing. A parent has the right to take any dispute they have with their child's school district to a third neutral party. The decision may be appealed all the way to the Supreme Court.
You may bring anyone you'd like with you to your child's IEP meeting. This includes doctors, psychologists, advocates, or other specialists you are working with. It is good protocol to inform the district in advance that you are bringing others with you so you don't appear to be adversarial.

REMEMBER according to special education law, you are an equal partner in the IEP process. No part of the IEP can be implemented without your consent.