Private School and
Special Education Services

IDEA defines the legal rights of private school students to publicly funded special education services. Specifically, it states that a private institution student DOES NOT have the same legal rights to special education services as a special education student in public school. 
IDEA mandates pertain to K-12 public institutions.  Private schools are not mandated by law to provide special education services or programs.

Public school districts are given a small amount of money each year by the federal government to fund Instructional Education Plans (ISP) for special education students who attend private settings. Public school districts are required to meet with the administrators of private institutions in their area and discuss what services they will provide. The amount varies from year to year but it is usually insufficient to provide any substantial services.  

However, IDEA does state that local public school districts must provide the following for students educated in non-public schools:

Evaluate a private school student for special education if a

referral

has been made.

Determine if the student is eligible for special education.

Develop an appropriate Instructional School Plan (ISP) for the child's school.

Consult with parents and the student's teachers when developing an Instructional School Plan.
Once a special education evaluation has been completed and the ISP has been written, it is up to the school administrators of the public school to decide what services they will provide.
If the district decides to provide a student enrolled in a private educational setting with special education services, the district cannot use the private school's personnel to provide the services and the public school personnel must provide the services at a public facility.
School districts must assure that the process used to develop an Instructional School Plan (ISP) is consistent with the process used to develop and review an IEP for a public school special education student.
The district must also ensure that there are measurable goals and short-term objectives that address the child's needs resulting from an identified disability.
However, only those goals and objectives that are related to the services the district has agreed to offer to a non-public student will be written into the ISP. The district is not obligated to provide transportation from home to the child's school but can provide transportation from the school to the service site where the child is receiving district services.
At the annual review, it is only necessary to evaluate the student's progress on services being offered by the district.

Because special education funding for students in private settings is so limited, students usually do not receive the same services that would be provided to them if they attended a public school. For example, a district may agree to provide an ISP student with dyslexia with 30 minutes of reading tutoring per week. However, if the child were enrolled at the public school, they might receive a daily reading support class of 55 minutes.

I receive many emails from parents regarding special education services for private school students and they understandably feel that current policies are discriminatory and unfair. 
Currently, IDEA states that public school districts only have to provide special education services to students in private placements if the district has referred or placed the student in the setting. 

In this scenario, the district must assure that the student maintains all of their special education rights and services equivalent to a public school student and the district maintains responsibility for the student's special education needs as though the student were enrolled in a public school.

If your child is enrolled in a private school and has a learning disability, you can meet with the special education director of your public school district to find out what special education services your school district is currently offering to private school students.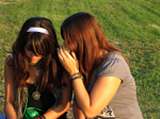 And remember, if your child's disabilities are limiting their educational progress, you always have the right to enroll them in your local public school where they will receive all of the services and mandates offered under IDEA.
If your child is home-schooled and you think they may have a learning disability, you can learn more about your rights under IDEA and what services may be appropriate for your child by reading my section on Home School Programs.