Understanding IEP Law and
Special Education

Special education and IEP law were generally developed first at the federal level and then at the state level. If there is ever a conflict between state and federal law, federal law must be followed.
The basis for most IEP law is found in three federal statutes, The Individual with Disabilities Education Act, Section 504 of the Rehabilitation Act of 1973, and the Family Educational and Privacy Rights Act.   IDEA is a federal law binding in all states. State law can mandate more protection than IDEA but not less. Each state uses different criteria to determine programs and guidelines for qualifying students for special education.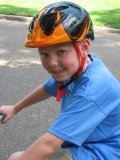 Special education funding continues to be a problem for states as Congress is only providing about 15% of the promised monies needed to support the mandates outlined in IDEA.  
IDEA reauthorization changed the learning disability identification process, which now requires higher qualification standards for special education teachers, stipulated that all students with disabilities participate in annual state testing.   It also states that students who participate in activities related to weapons, drugs or violence can be placed in an interim alternative educational setting.

IDEA 2004 guarantees four basic rights to children with disabilities.
Free Appropriate Education

Children with disabilities are entitled to a public education appropriate to their needs, at no cost to their families.
Least Restrictive Environment (LRE)
If possible, children with disabilities must be educated with students who do not have disabilities and should attend the school that is closest to home.
Supplementary Aids and Services
Children with disabilities must be provided with support services that assist them in benefiting educationally from their instructional program.
Assessment
An assessment must be completed to determine the child's needs. This may be done only with the parent's informed

written consent.



In order to assure that these rights are received, IDEA also includes the following protections:
Individualized Education Program (IEP)
The IEP must be written at least annually for all children with disabilities. The IEP team consists of those who have assessed the child, school support personnel, a school administrator, general and special education teachers and the child's parents or legal guardian.
Due Process:
Due process rights ensure that no changes can be made in a child's program without prior notice to the parents. Further, due process provides a mechanism for the resolution of disagreements.

IEP law is very complex and always changing. Your rights as a parent are called procedural safeguards and are outlined in IDEA. Unfortunately, they are often handed to you at the IEP meeting.
You can request a copy of your rights before the IEP meeting or before you request an formal evaluation.