Understanding the
Parent Teacher Conference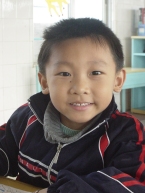 Utilizing the parent teacher conference is a great way to communicate with your child's school. Teachers are human beings with normal strengths and weaknesses. Some teachers are communication masters with email systems, web pages, progress report systems and phone calls that make you feel like you need to buy them a Christmas present and invite them to dinner. Others struggle with the minimal.
When parents do not hear from a teacher, they assume that everything is okay. However, this is not always the case. Only by regularly communicating with your child's teachers can you ensure that everything is on track.


WHEN TO REQUEST A
PARENT TEACHER CONFERENCE:
Contact the school after the first three weeks and request a parent teacher conference. Why? This sets the stage for the school year and communicates to the school that you are an interested, involved parent who expects to be a part of the learning environment.
At the parent teacher conference, you can hear first hand from the teacher about their policies regarding assignments, late work, homework, tests and general expectations. Ask for a copy of the class syllabus. Give the teachers your email address and phone number. Ask them how they prefer to be contacted and at what time. You'll be surprised how much feedback you'll receive throughout the year when you open the doors of communication early on in the school year.
You should receive a progress report or report card anywhere from 4-12 times a year. Treat this as valuable information. Make sure you know when you should be receiving these in case your child takes in the mail! If you see slipping grades, poor citizenship or negative comments, schedule a parent teacher conference. Do not wait. Don't let your child convince you that they have already turned in all the missing work and the grade isn't really what it says it is. Give the message to your child that if an unacceptable grade or comment appears on a progress report or report card, it warrants a direct conversation with the teach
If your child is having problems with a particular subject or single teacher that is drastically different from their performance in other classes, schedule a meeting. Be honest with the teacher and tell them you are concerned about the relationship between them and your child. Often, there is a communication problem or unresolved issue that needs to be addressed. If you are uncomfortable meeting alone with the teacher, ask a counselor or administrator to facilitate the meeting. 


TIPS FOR A SUCCESSFUL
PARENT TEACHER CONFERENCE:
1. DON'T SCHEDULE A PARENT TEACHER CONFERENCE WHEN YOU ARE ANGRY:   
Wait a day and then schedule the meeting. Don't, and I repeat do not send a rambling, angry email or leave a five minute voice mail telling the teacher how upset you are. Do not start your conversation until you can sit face to face. Body language and eye contact can go a long way.
2. BRING YOUR CHILD TO THE PARENT TEACHER CONFERENCE:
Unless your child is very young, has emotional issues or is extremely shy, it is usually best if they attend the meeting. It is always highly effective when your child has to explain to you in front of their teacher why they are failing.  You also do not want to get home and hear from your child about how the teacher is lying or how they turned in that missing report but the teacher lost it.   By having all parties present, your child will have a clear understanding of what is expected and the plan that has been developed to help them succeed.
3. DON'T LEAVE WITHOUT A SOLUTION OR GAME PLAN: 
If you feel the meeting did not go well, make an appointment with a counselor, assistant principal or the principal. Explain to them what your goal is and share your frustrations. Do not go home feeling like nothing was resolved.
4. DON'T ASK FOR A TEACHER CHANGE: 
Do not immediately call the school and ask for your child's teacher to be changed. I cannot emphasize this enough! Think about the lesson this teaches your child. Sure, it may seem like the easy solution. But we all have had bosses we haven't clicked with, professors we loathed, and friends we've tolerated.   Learning to adapt to different personalities is a valuable life lesson.   Please attempt numerous interventions and conversations before requesting a teacher change. And if it does come to that, try to make the change at quarter or semester.
5. LET YOUR CHILD SPEAK FOR THEMSELF:
Encourage your child to be a part of the parent teacher conference. Have them talk directly to their teacher, don't do it for them.   Have them be accountable for their actions.   Let them come up with solutions and be a part of the problem solving team.   After all, they are the ones who will have to do it.   Schedule a follow up meeting to see if things have improved.
6. REMIND TEACHERS OF YOUR CHILD'S STRENGTHS AND WEAKNESSES:
You should feel comfortable sharing strategies that are working in other classes or that have worked in the past.   Present solutions that are not just focused on what the teacher can do, but on what everyone can do to make the situation better.
7. DON'T FORGET ABOUT THE IEP: 
If your child has an IEP and you are meeting with a general education teacher, bring a copy with you. Ask them if they've been given a copy and if they are aware of your child's goals. If not, make them a copy of the IEP and give them the name of your child's caseworker or special education teacher.

8. TEACHERS ARE NOT THE ENEMY: 
Remember that most teachers chose their profession not for the summer's off but because they have a love of learning and want to inspire children. If you are not clicking with a teacher, make an effort to get to know them. What are their interests? Ask them a few personal questions to let them know you see them as a human being. Chances are, most of them are parents too.

If your child continues to struggle in school, remember to utilize your school's student study team (SST). This can be a valuable tool in creating an intervention plan for your child before a special education evaluation is warranted.
For specific tips on how to help your child be more successful in school, visit my section on study skills and read the section titled Top Ten Tips for School Success.